The Fashion and Beauty Trends we will be embracing in 2018
2018 is looking pretty bright from here, from statement making colors to glass skin. This season's collections are promising with a fresh take on your favorite trends. Lets scroll past to have a look at the hottest and trendiest looks to walk down the runway.
The Fanny Pack is back!
As far as Spring 2018 is concerned, fanny packs are making a comeback and are even bigger and better, A street style favorite, we predict! With bloggers and street style stars rocking them already before the style hit the runway trends we know where the inpiration kicks in from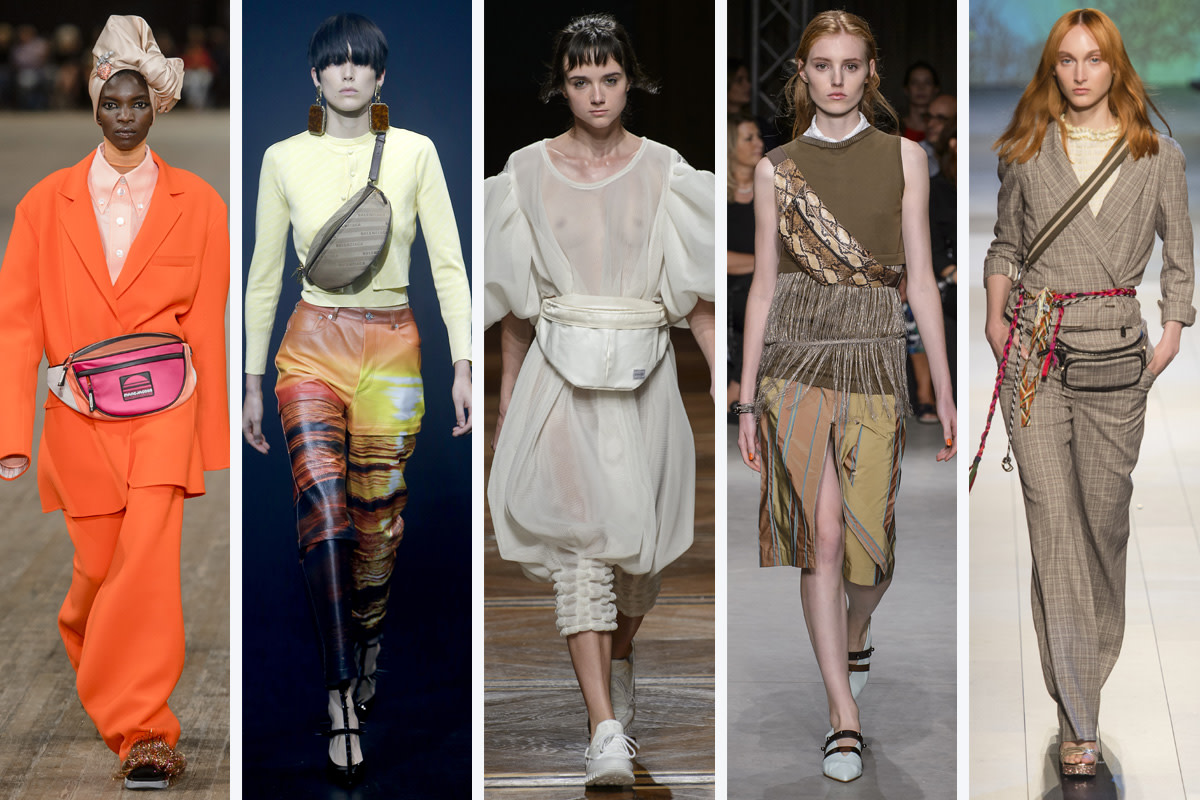 Image via (fashionista.com)
To be inclusive is the way forward
If brands want to survive in 2018 inclusivity is necessity. Fenty Beauty has paved the way in 2017 , with a launch of an impressive line of foundation. . Fenty paved the way for diversity like no other brand has. So 2018 will see a trend of diverse skincare and beauty products.
Image via (fentybeauty.com)
Scrunchie's need their moment !
As Carrie Bradshaw once squeled "No woman … would be caught dead at a hip downtown restaurant wearing a scrunchie!" The 90's favorite hair tie needs its moment and todays scrunchies are shockingly sophisticated, arriving in luxe materials and finely calibrated colors worthy of couture. Will you be rocking yours?

Image via (harpersbazaar.com)
Out with the nudes and in with the bold.
Statements were clear on the runway , when it comes to the spring palette bright, baturated hues either monochromatically or color blocked ruled the runway.

Image via (conestilotv.com)
Head-to-Toe Denim
Denim on Denim is here to stay , and it shoes no signs of stopping down. Designers have up the stakes for 2018 and there might just be something for everyone. the most easiest trend and we are sure you might already have somethig in your wardorbe that fits the bill.

Image: www.fashionista.com
J- beauty will soon replace K-Beauty
2017 was big for Korean beauty,think sheet, snail poo masks etc, with sales soaring worldwide, Demand for K-beauty shows no signs of slowing down. But 2018 predicts K-beauty is going to face stiff competition from J-beauty . As per reports whats trending now in Korean skincare has been originally inspired from J-beauty, and this is the year of J-Beauty to take over.

Image: www.beautytap.com
Glass Skin aka flawless complexion
Evolving from Korean women's 11-step dedication to a baby-like complexion, "glass skin" essentially refers to a perfectly smooth and intensely hydrated complexion with an all-over sheen – just like a pane of glass. this dosent mean magically there will be product avauable to make your ksin impeccable rather an intensive skin care regime will be promoted.
Image

: www.refinery29.com?
Which trends are you most excited for ? and which ones you cant wait to rock?
---
By Faeza