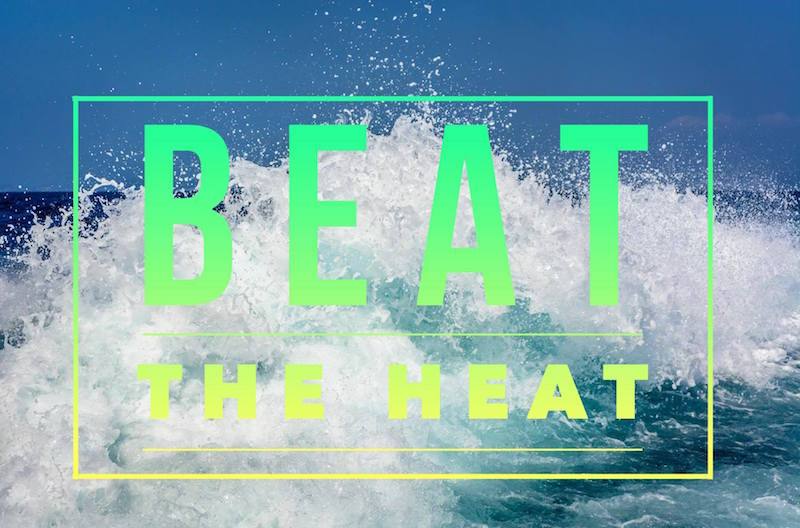 Keeping your hair in the best possible condition can be a long and tiresome process, especially living in sunny climates like the Middle East. If you colour your hair, the struggle can be even harder, as the sun is known to strip away and fade colour quicker than you can say hello to your regrowth. Nightmare!
After having tried and tested multiple hair products and treatments to keep my hair looking salon perfect, I have chosen 5 products that anyone with hair in need of some extra attention will welcome into their haircare routine with open arms.
1. COLORWOW COLOR SECURITY SHAMPOO
Great hair starts with the right shampoo and conditioner and mine is ColorWOW's dynamic duo; the Color Security Shampoo and Color Security Conditioner. Used together, this shampoo and conditioner will keep your colour looking gorgeous for longer as they are specifically designed for colour treated hair.
ColorWOW's Security Shampoo is a sulfate-free formula which gives your hair the deepest clean (I am talking squeaky clean) without compromising your colour. What I love about this shampoo is that despite it having no nasty sulfates, it actually lathers which makes you actually feel like you are washing your hair properly. The shampoo is also crystal clear so I know that I am not adding any pearlising ingredients to my hair, which do make it gleam and glisten, but also make it a pain to colour again due to the build-up they create.
2. COLORWOW COLOR SECURITY CONDITIONER
The Color Security Conditioner leaves my hair super hydrated and looking and feeling a lot stronger. Coloured hair tends to break a lot easier (especially if you colour it lighter like I do) and this conditioner flattens and seals your hair's cuticles making it smooth and shiny, which is just what you want your conditioner to do. Unlike other conditioners, that can often weigh your hair down, I find the ColorWOW Color Security Conditioner does not so I finally have that bouncy, gorgeous hair that you see in all the TV ads.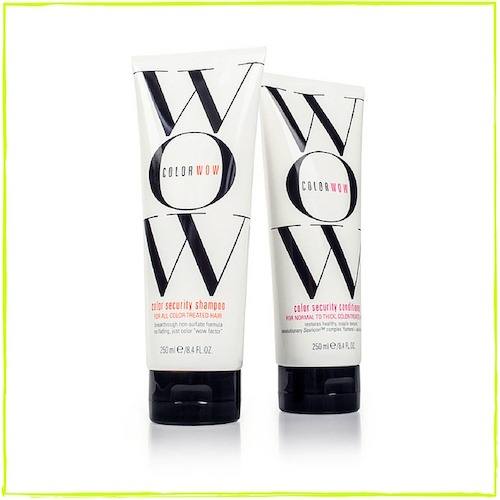 3. SACHAJUAN HAIR IN THE SUN
If hair is Superman, the sun is definitely its kryptonite. Whether your hair is coloured our not, the sun fades your hair and dries it out, making it more likely to break and split. You use an SPF cream to protect your face and body so you should do the same for your hair, right? Sachajuan's Hair in the Sun does just this. It acts as an SPF for your hair thanks to its UV filter but also as a styling cream so you can tame and protect your hair with one product. Genius! Simply apply to dry hair to keep those harsh UV rays at bay.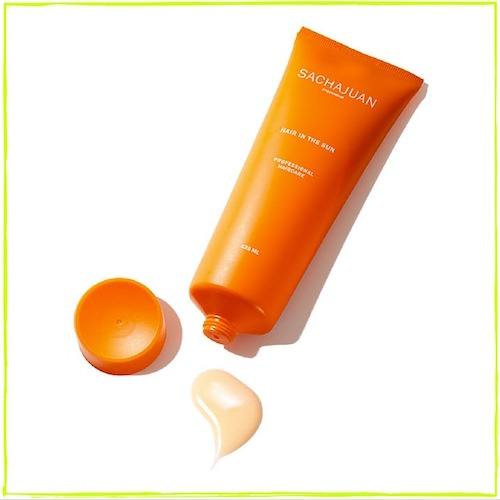 4. COLAB SHEER & INVISIBLE DRY SHAMPOO
Having long hair is both a blessing and a curse, especially when it comes to styling. Yes, I would not change it for the world but sometimes you just need a little extra time in your day and that's when COLAB's Sheer & Invisible Dry Shampoo is my go-to hair product. Who doesn't want an extra 15 minutes of sleep in the morning anyway? Dry Shampoo effortlessly absorbs the greasiness from your roots and just like magic, makes your hair look like you have freshly washed and styled it. As well as being able to choose from 5 gorgeous scents (my favourite is London), COLAB's Dry Shampoo can also help you avoid further damaging your hair as washing, blowdrying or heatstyling your hair daily can actually damage it (especially if it is coloured). Dry Shampoo is also the perfect way to prolong that gorgeous blowout you got.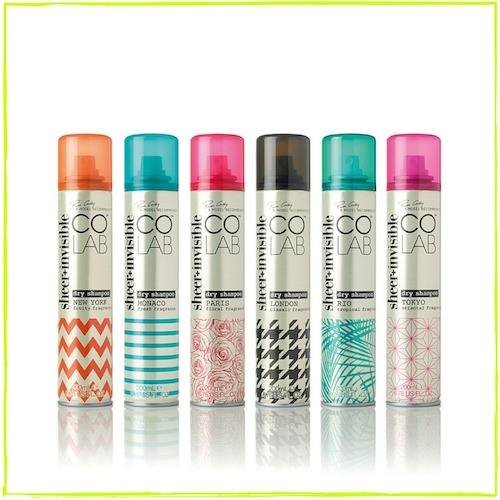 5. COLORWOW ROOT COVER UP
This multi-award winning product has recently been all the craze thanks to Kim Kardashian West. Not only can this wonder product be used to fill in hair lines, making your hair appear thicker and fuller, this multi-pigmented, water-resistant powder, can also lengthen the time between hair colouring sessions thanks to its amazing ability to cover up root regrowth in an instant. Whether you are banishing those pesky grey hairs or sorting out your highlight regrowth (yes, you can do this with ColorWOW's Root Cover Up), this little handheld powder is an absolute gem. Not only does this save my hair the damage that comes with colouring it, it also saves me some pennies too! Unlike other root cover up products I have used, ColorWOW's Root Cover Up is not messy or difficult to apply and it does not make my hair feel waxy or oily. It is available in seven shades which are designed to seamlessly blend with any hair colour and will last you months (depending on how much and how often you apply) as it has over 70 uses per powder.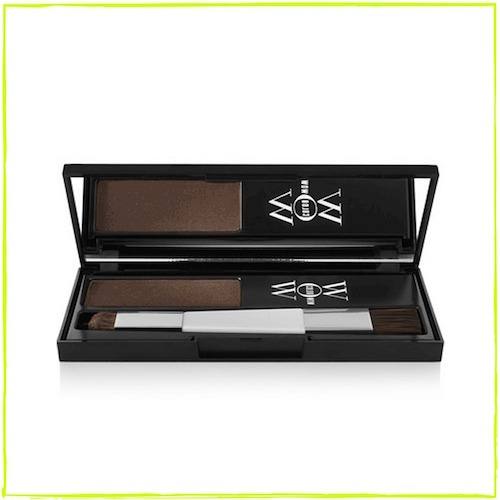 There you have it, 5 top haircare products that have cemented their way into my haircare routine and have made my hair look and feel better than ever.
---
Written by Kimberley Bostock - Clarke
Brand & Marketing Manager at Beauty Solutions