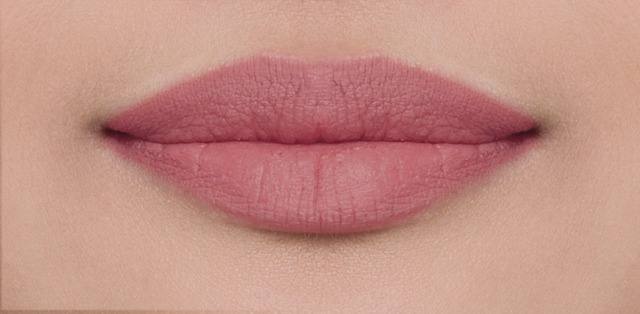 Lipstick makes life better. A brand focused purely on producing lipstick, makes our lives EVEN better! We absolutely adore Lipstick Queen. If you are looking for the perfect lipstick for your big day or a girly gloss to go with that new handbag, look no further; Lipstick Queen actually has it all. From green lipsticks which turn the most beautiful rose pink on your lips to the most luxurious matte shades we have ever tried, Lipstick Queen is your go-to brand for all things lip and we want to share with your our top range picks to suit every lipstick lover and occasion.

Saints & Sinners Range
It's the question every lipstick lover faces on a daily basis; sheer or full coverage? With Lipstick Queen's signature collection of lippies, Saints & Sinners, you can now have it both ways. Twenty gorgeous shades, ranging from a perfect pale nude to a vampy deep wine, in your choice of a sheer coverage lipstick with 10% pigment (Saint) and a full matte coverage lipstick with 90% pigment (Sinner). Love that neon rose but feel that a full coverage matte is a bit too much to wear to the office? Not a problem, you can get it in a sheer coverage formula which is our top pick for work and daywear. My favourite shades from this range are Bare Nude (Sinner Bare Nude), Bright Rose (Sinner Bright Rose), Rouge (Sinner Rouge) and Rust (Sinner Rust). All of the shades are moisturising and long-lasting. What's best is they do not contain any shimmer so it's all about the colour!

Butterfly Ball By Lipstick Queen
If you, like me, are a little self-conscious about your smile in selfies and snaps and don't often grin and bear those teeth because you think they could always do looking a little bit whiter; try the Butterfly Ball range from Lipstick Queen. Inspired by the iridescence and shimmer of a butterfly wing, these seven sheer shades have a subtle flash of blue pearl pigment, which is amazingly flattering on the lips and helps your teeth appear whiter. Genius! These lipsticks are incredibly moisturising and conditioning thanks to the aloe vera and vitamins E, C and B. My go-to day shade is Float (a pale shimmering nude) and when I want a bit more colour on my lips, I go for Smitten (a soft rosebud blush).

China Town By Lipstick Queen
If lipstick isn't always your thing, Chinatown is right up your street! This is the product that has it all as it's a lip balm, lip gloss and lip liner all in one. Definitely my go-to product for girls on the move and the product that constantly lives in my handbag for those lipstick SOS moments. Available in eight sheer shades, these chubby pencils are super easy to use and instantly add a pop of colour to your lips. Enriched with anti-oxidant vitamin E, shea butter and mango seed butter, Chinatown even gives lips a burst of moisture. My top picks are Catalina (a sheer flirty-yet-subtle pink) and Genre (a sheer bright orange).

Velvet Rope By Lipstick Queen
Once you get over how amazing the packaging for the Velvet Rope range actually is (almost too perfect to use), you will instantly fall in love with the pigment-rich, yet feather-light, glam, matte finish that these lipsticks boast. Unlike other matte lipsticks I have worn, these do not dry out your lips, they actually add more moisture thanks to the vitamin E and apricot oil. These lipsticks literally glide on! They are so easy to apply and I just love the peppermint scent. What makes this lipstick event better is its magnetic case; no more losing half your lipstick in your clutch because the lid has come loose! Velvet Rope is a lipstick for those that want a signature, glamorous lip. I always recommend Star System for a bride-to-be as it is the most gorgeous, ultimate nude. My signature shade is Brat Pack (a true red) and is perfect for those occasions where you want your lips to be the first thing people notice.

Big Bang By Lipstick Queen
Inspired by the origins of Big Bang theory, these eight super-sleek and moisturising lip glosses make your lips look fuller without any of those 'tingle' ingredients that 'pout-boosting' formulas often include. The sticky-free formula of these glosses blurs light and gives your lips the illusion of plumper and fuller lips. There is also the perfect combination of shine and shimmer which also helps give the illusion of fuller lips! This is a lip gloss for the ladies that want a little helping hand to perfect their pout without the pain (which is me!). Big Bang is absolutely perfect for a girl's night out! My favourite shade is Time (a shimmery golden nude), which I sometimes even pop over one of my Sinner lipsticks for a little bit more sheen.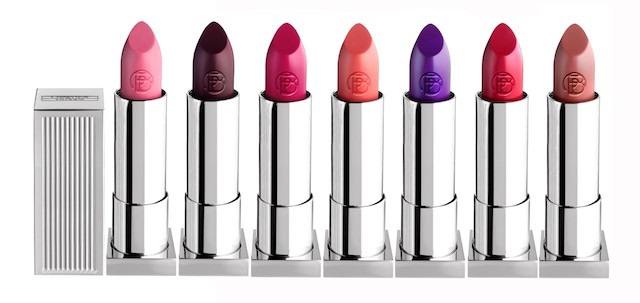 Silver Screen By Lipstick Queen
As soon as I was finally able to deal with how perfect the Velvet Rope range from Lipstick Queen was, all of those emotions came right back when I got my hands (and lips) on their Silver Screen collection. These wet-look, colour-rich and unbelievably moisturising lipsticks are to die for. No joke! They are just as glamorous as the Velvet Rope collection and the seven shades pop perfectly because of their intense pigments and head-turning colours. The inclusion of pomegranate sterols in the formula means that it just glides onto your lips effortlessly and you are left with this gorgeous, mouth-watering texture. Trust me! Shades you have to have are See Me (a playful peach) and Stella (a show-stopping purple). I recommend these lipsticks to everyone because they are so easy to apply and the colour payoff is huge! Perfect for women who love to be complimented on their bold colour choices.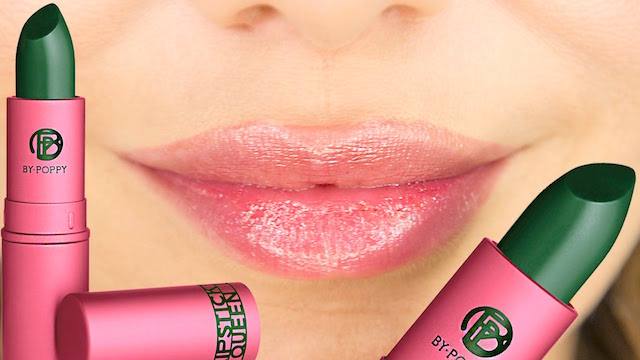 Photo Credit: Moda Mob
This lipstick changes the whole lipstick game. When you first lay eyes on this emerald green lipstick, it does not make any sense but when you try it, you understand it whole-heartedly. It's all down to science creating that look of love. The sheer green lipstick reacts with the warmth of your lips which leaves them with a fairy tale flush of the most beautiful rose. No two lips will look the same either! Frog Prince adapts to your pH and natural lip colouring, which creates your very own custom rose pout. I believe that everyone should own this flattering lipstick. It is my chosen one for lazy weekends at the mall and lunch dates with friends as it is so effortlessly chic.

Medieval By Lipstick Queen
Scared of doing that signature red lip look that everyone raves about? Lipstick Queen has just the lipstick for you. Medieval looks more like a lip stain than a traditional red lipstick and is the perfect alternative to a full coverage lipstick. The hint of red in this vitamin E packed lipstick is flattering for everyone too, no matter what your skin tone is, making it the red that anyone can wear. I recommend this lipstick to anyone that is just starting out with their lipstick obsession. It looks great for both day and night wear and for all occasions as it is super flattering.
These are only a handful of the collections that Lipstick Queen offers. You can check out the rest of the range here and I apologise in advance for turning you into a full-fledged lipstick addict. Here's to perfect pouts!
---

Written by Kimberley Bostock Clarke
Brand & Marketing Manager at Beauty Solutions