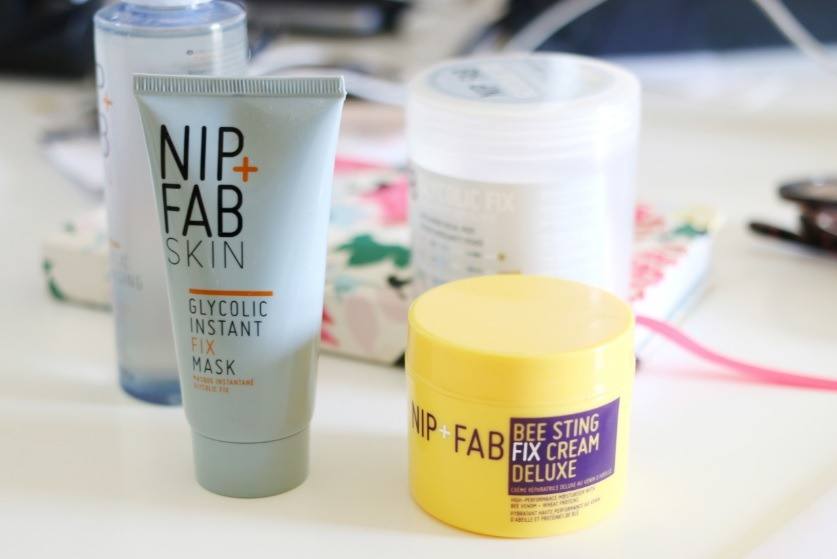 As an avid beauty junkie, I've followed the hype about Nip+Fab online for quite some time. Be it blogs, fashion magazines and even girl-of-the-moment Kylie Jenner, everyone seemed to be talking about it – the only problem is that I couldn't get my hands on it as it wasn't available in Dubai.
Fast forward a few months, and praise be to the gods of beauty, it's now available in the Middle East from Bashara Care and Beauty Solutions online store – cue a massive splurge from Simone.
The brainchild of Rodial founder, Maria Hatzistefanis, Nip+Fab positions itself as a premium line of skincare that targets everyday skincare concerns, without targeting your wallet. Yay! At last a brand that aims to deliver really good skincare but doesn't charge you the earth for it.
I started off by purchasing one of their cult products; Glycolic Fix Exfoliating Pads, and soon branched out into two more products from that range; Glycolic Cleansing Fix and Glycolic Instant Mask Fix. All are pretty impressive, they slough away dead skin cells leaving skin smoother, softer and visibly brighter and best of all, they're still gentle on the skin.
My current favourite product however is Bee Sting Fix Cream Deluxe. It's an inoffensive cream in a little yellow pot that packs a serious punch of moisture, and seems to continue to hydrate your skin long after application. I'm already on my second pot so I think it's true love… I haven't investigated any of the other products in the Bee Sting line, so they're next on my list!
Nip+Fab also have a line just for guys; Nip+Man, so if I have my way in the coming months, my bathroom at home will be a Nip+Fab only zone!
You can shop for NIP + FAB with Beauty Solutions here!
---
Written by Simone Scribes
Check out her Blog: www.simonelovesmakeup.com