We are sure you will all agree that 5 o'clock on a Thursday afternoon is quite simply the best time of the week, especially after a tiresome week at work or school. There is nothing quite like being able to pamper yourself when the weekend comes around and Fridays and Saturdays should just be all about you! You know you deserve a pamper session every now and then! Here are our essentials to give your skin, hair, and nails that little bit of love that it deserves after a busy week.
1 – ZOELLA FIZZ BAR
What would a pamper session be without a lovely, long relaxing bath? We love the Zoella Fizz Bar as, not only does it look like a bar of chocolate (YUM!), these cute cubes transform your bathtime to a gorgeously fragrant soak which will leave your skin feeling all lovely and gorgeous. All you have to do is break one or two cubes off, let them fizzle in your bath and relax!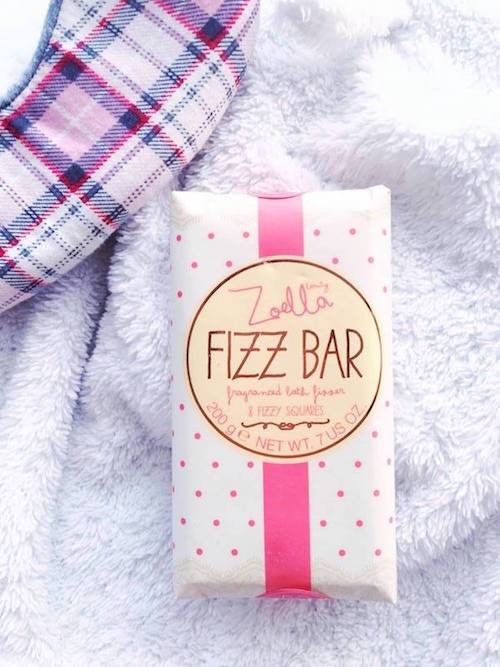 2 – NIP+FAB DE-STRESS BODY WASH & BODY LOTION
With frankincense, sweet orange blossom and sandalwood, the NIP+FAB De-Stress Body Wash and Body Lotion is the perfect calming duo you need for a restful weekend. Say goodbye to skin impurities and the stress of the week at the same time! The body wash has coconut oil which instantly smooths, softens, and soothes dry and irritable skin and the body lotion will leave your skin looking younger and brighter thanks to one of our favourite ingredients, glycolic acid. We also love the pretty pink packaging which always brightens up our day no matter what.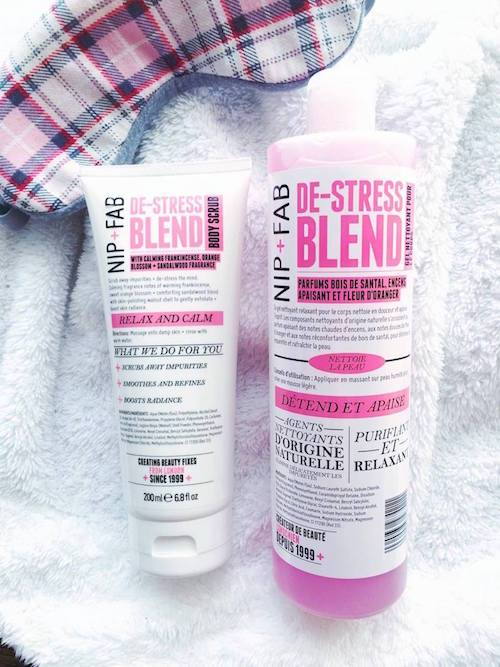 3 – SACHAJUAN OVERNIGHT HAIR REPAIR
This is the ultimate overnight hair mask for dry, damaged and stressed out hair which works its magic whilst you sleep. Genius! This mask strengthens your hair from inside the cuticle, builds elasticity and gives your hair the most superb shine after just one use. We also can't forget about the signature Sachajuan scent which makes those worries of the week fade away. Simply apply to your hair, focusing on the lengths, and let the famous Ocean Silk Technology work its wonders overnight. You can either rinse out in the morning or leave in. Nothing will make you feel better than a good hair day, even when your weekend plans are to stay in and relax.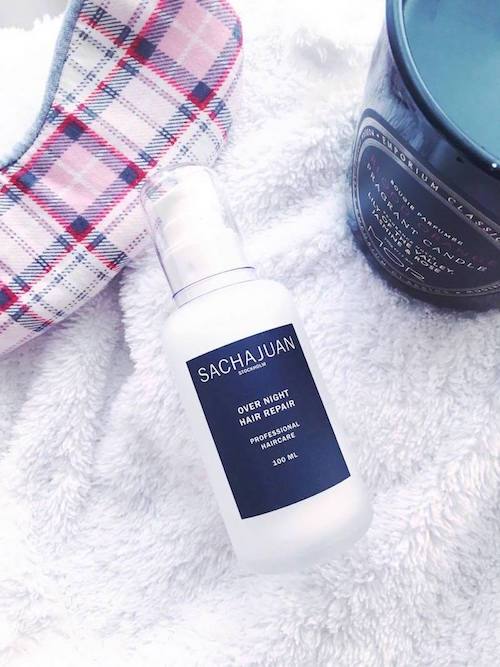 4 – RODIAL GLAMOXY SNAKE MASK
If your skin is in need of some major weekend TLC, this mask is our go-to every time. Rodial's signature jet black Glamoxy Snake Mask leaves your skin looking radiant and rested whilst brightening and correcting your skin tone. Not only does it strip away impurities, remove excess oil and unclog your pores; it even reduces the look of any fine lines and wrinkles you may have thanks to the Syn-Ake Dipeptide which is an incredible ingredient inspired by snake venom. This marvellous mask is worth every single dirham as you instantly see the benefits. Try it! Your skin will thank you for it!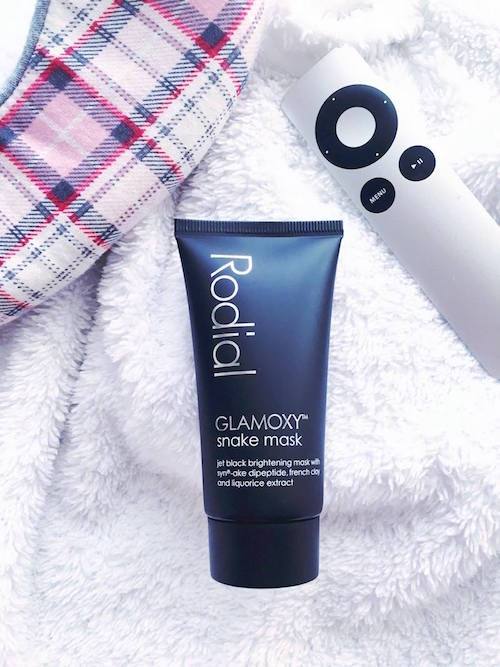 5 – RODIAL DRAGON'S BLOOD EYE MASKS
Another Rodial product that is in our pamper pack are the Dragon's Blood Eye Masks which hydrate, tone, moisturise and de-puff the delicate skin area around your eyes. The Dragon's Blood range is one of the most popular collections from Rodial and we definitely know why as your skin is left lifted, firmed and smoothed and gorgeously scented. The gel eye masks also have arnica extract which banishes those bags and dark circles that often make an appearance after a hectic week. Apply to the under eye area (to cleansed skin) and leave for 20 to 30 minutes then remove. Make the most of each eye mask by gently massaging any residue left over into your skin so it soaks up all of that goodness.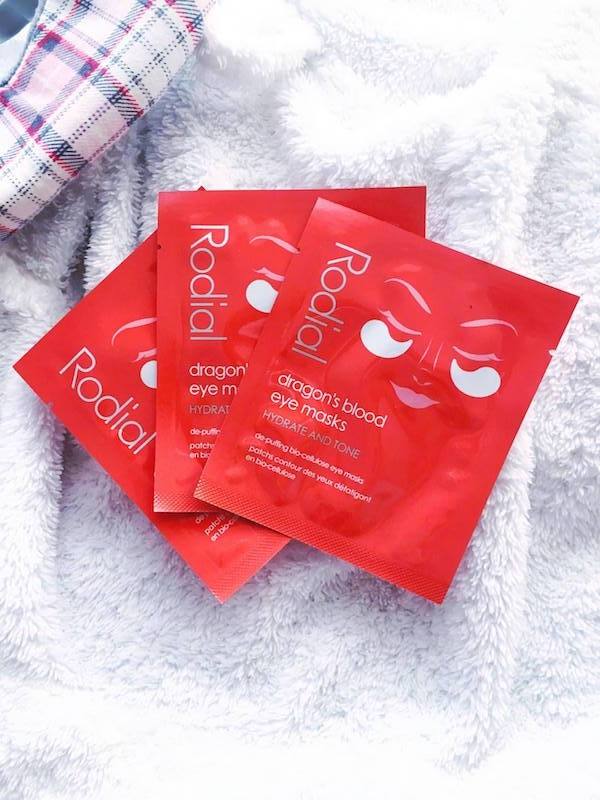 6– CIATE KNIGHT IN SHINING ARMOR OVERNIGHT NAIL MASK
If you are aiming to have the ultimate pamper session, don't forget about your nails as well! If you are like us and wear polish 24/7, your nails will need a little bit of extra attention to get them back into tip top condition. Ciate's Knight In Shining Armor is one of those products that we cannot believe was not invented earlier as it is such an amazing nail treatment! Enriched in marula oil, this overnight nail mask revitalises your nails by hydrating and brightening weak and brittle nails. All you have to do is apply to clean and dry nails, leave overnight and simply wash off with soapy water in the morning.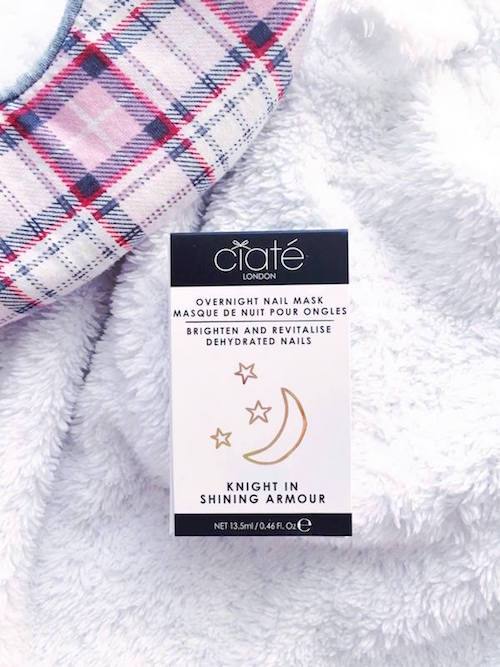 There you have it; our top 6 perfect pamper products. Treat yourself this weekend to these gorgeous beauty buys, light some candles and spoil yourself with a little pamper indulgence. Enjoy!
---
Written by Kimberley Bostock - Clarke
Brand & Marketing Manager at Beauty Solutions