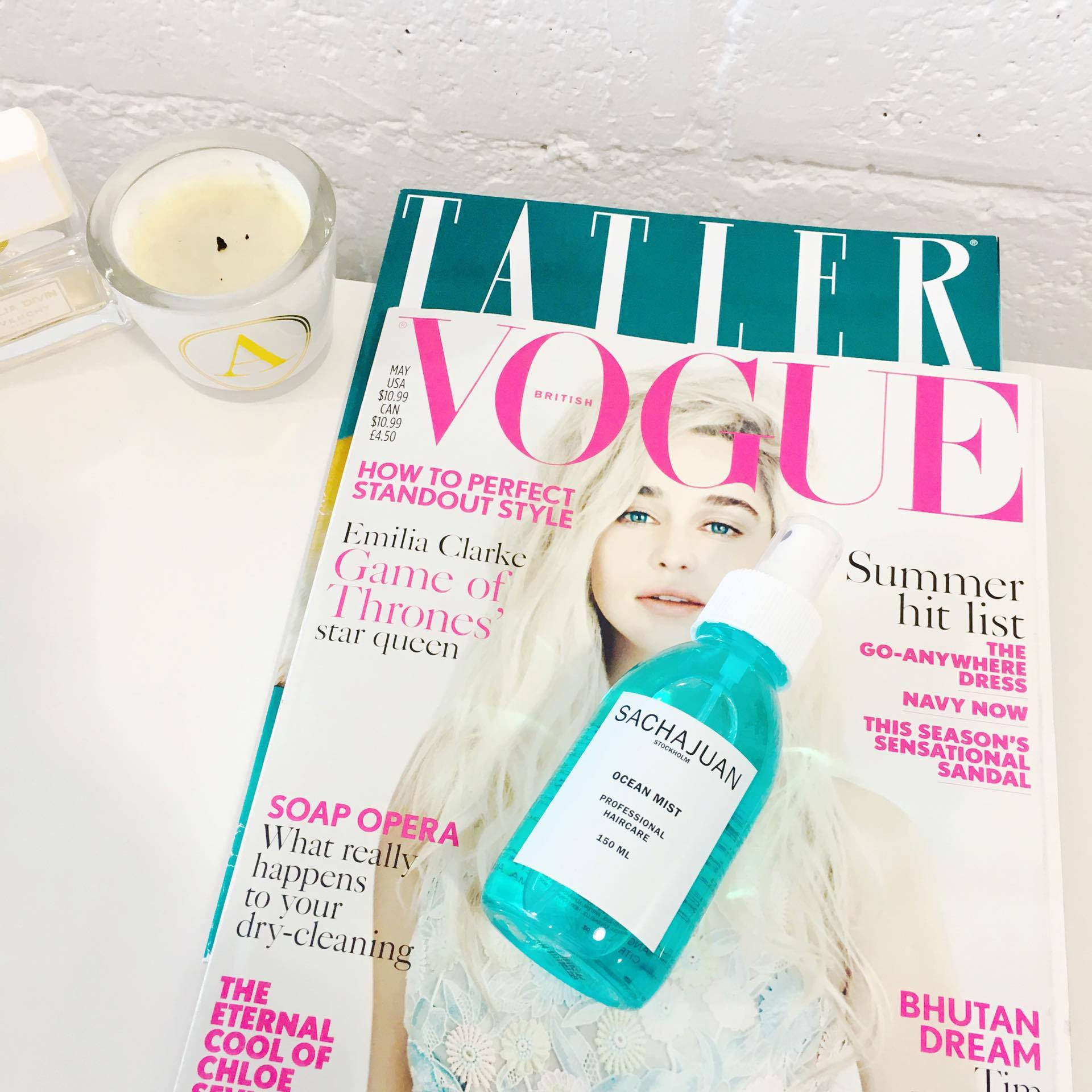 My all-time favourite hairstyle is effortless, mermaid-like waves after a long hot day on the beach. There's something in the sea air that does something magical to your hair and gives it that beautiful voluminous, thick, and luscious wave that we all crave. However much we would all love to laze around on the beach sipping Pina Coladas to achieve these effortless Victoria Secret Model curls, it is slightly impractical. After trying several different salt sprays from an array of brands, I finally came across my HERO product: SACHAJUAN Ocean Mist Spray.
This product gives you beautiful texture, volume and effortless curls that will leave you looking like you have just stepped off Malibu Beach. The scent is clean and light, and the product is free from parabens, sulfates and petrochemicals. Here are my top tips for Ariel-worthy hair:
WET HAIR
If you have the time, you can generously spray the SACHAJUAN Ocean Mist on wet hair. Start at the roots working down, tip your head upside down and scrunch to create lots of volume.
TWIST
Twist large segments of hair around your fingers – as it dries, your hair will become voluminous, bouncy and wavy.
DRY HAIR
If you have been invited out last minute and you don't have time to let your hair dry naturally, this is the perfect styling tip for you:
CLIP
Clip your hair on top of your head and work on the bottom section first, working up towards your crown until all your hair is styled. Wrap about two-inches of hair around a curling wand (I recommend the Hershesons Tourmaline Professional Waving Wand) leaving around an inch out at the bottom.
CURLED
Once curled, spray the SACHAJUAN Ocean Mist Spray on the curl whilst scrunching it in your hand - always curl away from your face. Once your hair is all curled tip your head upside down and shake out the curls, scrunching and working through your hair with your fingers. This look is best with a middle parting, add some small plaits for a boho festival look.
Et Voila – Surfer girl hair without the Surfing!
---
Written by Hollie Pennington
Area Sales Manager for Salons and Spas at Beauty Solutions