What's Your Makeup Personality Type?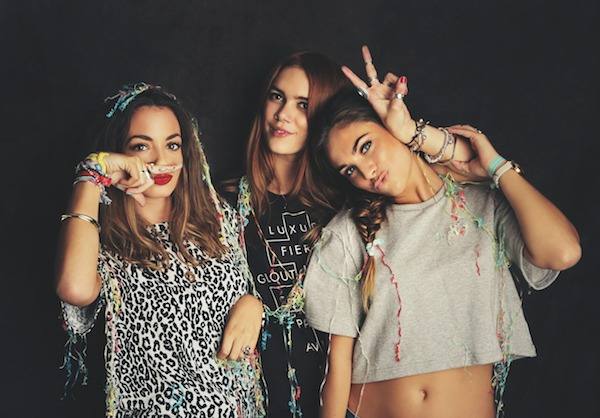 Author Federick Collins once said "There are two types of people – those who come into a room and say 'Well, here I am' and those who come in and say 'Ah, there you are". Terence Watt, a renowned author and therapist later came in and introduced a third personality type. Watt pronounced the three categories based on the concepts of evolutionary psychology and qualities that we may have inherited from our ancestors, calling them Warriors, Nomads and Settlers. Our exhibited behaviour dictates the extent to which we fit into each of these personality types. Even the makeup and style we put on, conveys a strong message about our characteristics. Warriors are forceful, assertive and very organizational individuals.
If you've ever been called a perfectionist or a control freak, then you probably are one and that's ok! The look that tends to express the qualities of this personality would be Taylor Swift's signature Makeup. The sharp, on fleek, winged liner and the cherry red lipstick with a smooth contour and a faint highlight.
The Warrior Makeup Type
Source: Pinterest
Products for a perfect Warrior look:
¬ To get that on-point eyeliner is Rodial's liquid liner in black. It's wonderful, intense black, smudge-proof, quick drying formula makes it last all day long and that felt tip pen style applicator helps you get the perfect feline flick.
¬ To have the perfect cherry lip color, you can try Lipstick Queen's Velvet Rope Brat Pack.
The perfectly smooth formula, glides on the lips like silk yet has a satin matt finish. Don't forget that it's a product that is rich in goodness, including vitamin E, apricot and peppermint oils.
¬ To sculpt on a smooth contour and a faint highlight, checkout Rodial's Instaglam Compact Deluxe Contouring Powder and Illuminating Powder. The universal pigments used in both powders give you a ton of flexibility to take your contour and highlight from natural to glam. They are very light weight on the skin, leaving you with a softly defined face structure.
Nomads, on the other hand, are the ones who love the spotlight. If you are a 'well, here I am' type of person who likes to continuously feel the excitement and joy in anything you do, then you might fit well within this personality type. The Nomad makeup lovers out there most likely go for a glittery eyeshadow or an extreme smokey eye, darkish lipstick and a sculpted, strong contour and highlight.
The Nomad Makeup Type
Source: Pinterest
Products for a perfect Nomad look:
¬ Rodial Makeup has a simple yet exotic Smokey Eye Kit that you can easily use to get a festive smokey eye in two simple steps. In the kit, you get a smokey eye pen in black, Glamolash XXL Mascara, Instaglam magic pen and a custom designed Rodial.sharpener.
¬ To give the glammed style an oomph, try Lottie's festival gems paired with their glitter nail polish and watch the maximum eye catching effect start its route of action.
¬ To get your lips popping try Ciate liquid matte in the shade 'Envy'.
Settlers are the people's people. They are adaptable, diplomatic and are usually minimalist in their lifestyle and demands. Therefore, a perfect look for such a personality type would be a light coverage foundation, simple mascara, cool toned blush and a nude lip.
The Settler Makeup Type

Source: www.billboard.com
Products for a perfect settler look:
¬ If you're looking to get just enough coverage to feel confident, Rodial's skin tint is a medium coverage tinted moisturizer that is designed with amino-peptides that can enhance your skin tone, leaving your face radiant and revivified.
¬ To lengthen, separate and lift your eyelashes without the intense drama, try Rodial's Glamolash Mascara Skinny in Black. It will give you natural, doll eye lashes that hold up their curl all day and night.
¬ To give a touch of brown nude colour to your lips, try a smooth lip tint like Rodial's GlamStick in Crush. Not only does it glide on the lips like butter, but it's also rich in vitamin E and hyaluronic acid spheres that will plump and moisturize your lips It is interesting to know which personality group your makeup style and behavioural characteristics fit within.
However, remember that one can be a Warrior, Settler and Nomad all at the same time but with different ratios. You can simply notice which makeup look seems to be setup on your auto-pilot and with that you can figure out your dominant personality.
So, what's your type? leave us a comment below and let us know.
---
Written by Mai Elsayed
Creative by Faeza