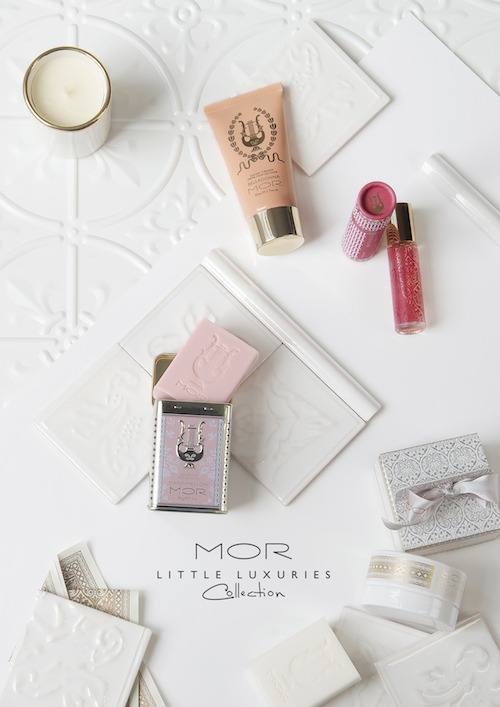 We love niche beauty brands and we can't stop raving about the latest brand on our portfolio, Mor Australia. Mor Australia is celebrated as a luxury yet affordable lifestyle brand. When MOR's Export Manager Jackie Pettit visited us from Australia we had to interview her and talk about her go to products from the brand.
What is yours Favourite MOR Product and why?
I love the Little Luxuries and Emporium products in the scent Snow Gardenia it reminds me of beautiful floral spring morning, a captivating scent that can compliment any surrounding. All of our products are cruelty free and vegan friendly.
What's your Beauty Regime using MOR?
I Start off the day with the Marshmallow Bath + Body Wash and then I Like to apply the Marshmallow Body Lotion. The scent is the perfect combination of sweet and feminine. During the day I always have my Marshmallow hand cream with me to keep my hands hydrated. Everyone always compliments the scent of Marshmallow - it is so unique.
What would you say are perfect products for a dream wedding?
The Little Luxuries make AMAZING wedding favours whether it be the petite candles or the body butters. If you are having an opulent wedding the Little Luxuries range will look so delicate as your favours.
Must Have MOR product you cannot live without?
HAND CREAM! Must have Marshmallow HAND CREAM! As I travel on longhaul trips this cream really does keep my hands nice and moisturised.
We adore all the Mor Scents, what is your go to MOR Scent?
It definitely has to be the Snow Gardenia Scent with Juniper Berry and Angelica Ylang Ylang Vanilla and Sandalwood. Every scent is beautiful, the beauty of MOR is there is a scent for every personality. Blood Orange is a popular scent at Christmas and Candied Vanilla is definatly another hot favourite too.
---

Written by Faeza Mohammed
Follow Faeza on Instagram at @5_Z_a