Lottie London's Makeup Lowdown
Lottie London has every young girl covered when it comes to taking a flawless selfie. From full coverage foundation sticks to popping rainbow highlights and even face jewels for those festival goers. Their range of beauty products will have you ready for any occasion, whether that's a light day time makeup look or a full on snatched face for long, fun nights out. Lottie London's price range is on point if you ask me, usually when I'm browsing for drugstore makeup I tend to expect the quality to be lower, but with this range I have really found that they exceed my expectations for a drugstore brand. Most of Lottie's makeup is around 6 pound but we'll go more in depth with those amazing prices later. Today I'm going to be reviewing some of the most important products in my opinion, in any makeup range, the base of the face.
1. For the past two weeks I've been testing out their Insta Filter Pore Eraser Stick (1)
2. The Got it Covered concealer
3. The Selfie Readymedium foundation
4. The All About That Base full coverage foundation
5. Lastly the Ready Set! GO setting powder
---
Step 1 Hide your pores with primer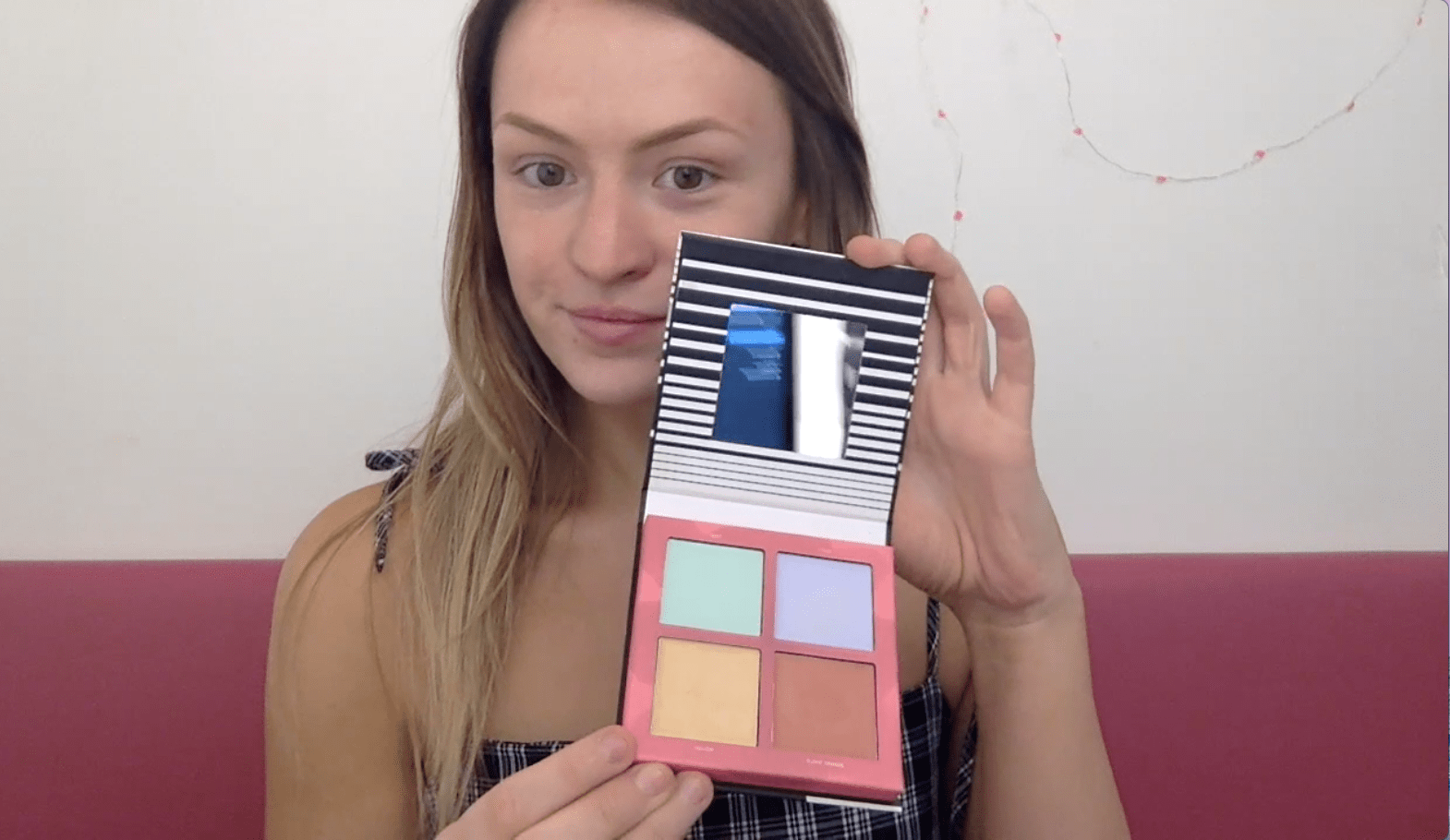 We'll start from the first step before applying face makeup, which is our primer. If I ever forget to apply my primer before my foundation, especially my pore minimizers I will be grabbing my makeup remover and restarting, I can't live without a good pore minimizing primer! Lottie London's Insta Filter pore eraser stick (6.95) is probably one of the silkiest and blendable primers I've ever used, if left my face feeling incredibly soft and most importantly I could see my pores vanishing away. The packaging reminds me of a lip balm and the best part about it is that you can apply the stick directly to your face, you don't need a beauty blender, brush or anything like that. Overall I enjoyed this product and found it to be a much thinner consistently and feel than other primers I've used so when it came to applying my foundation it seamlessly blended in and stayed in place.
Step 2 Conceal those under eyes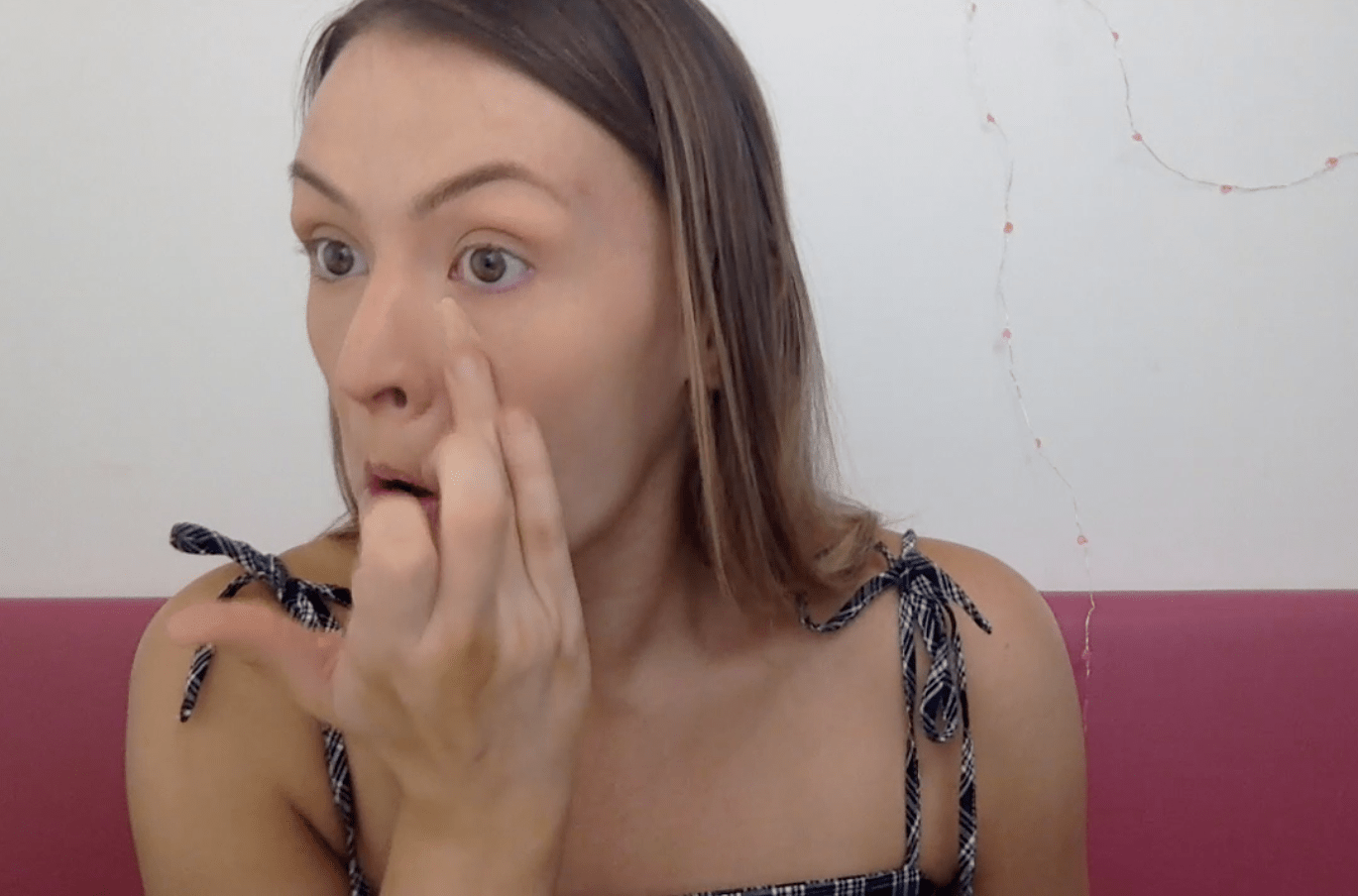 Some makeup lovers enjoy putting their foundation on and then concealer but sometimes I like to switch it up so I've been trying the, Got It Covered concealer (4.95)before applying my foundation. For those long nights up studying or watching netflix you're going to want to dash a little concealer under those sleepy eyes to give the illusion of awake, bright, beautiful eyes. This concealer claims to: "Conceal any imperfections in a pinch with Lottie London's Got It Covered concealer. Enriched with Vitamin E, it covers imperfections and blemishes without caking or creasing." What I instantly liked about this concealer was the applicator sponge, I find that it didn't get messy and was easy to apply straight to my under eyes. I always apply my concealer in a v shaped motion to really bring down the brightness and let it blend in with the rest of my makeup. Instantly my under eyes with bright and my circles were not as noticeable. What I found with this concealer though was that I needed to apply a second coat to really get some good coverage, and because of that second coat I found that the product would slightly crease under my eyes but it was easily fixed when I applied my Ready, Set Go powder at the end. Overall this concealer did what it said it would do, my eyes looked awake and the color matched my skin perfectly.
Step 3 Medium Matte Coverage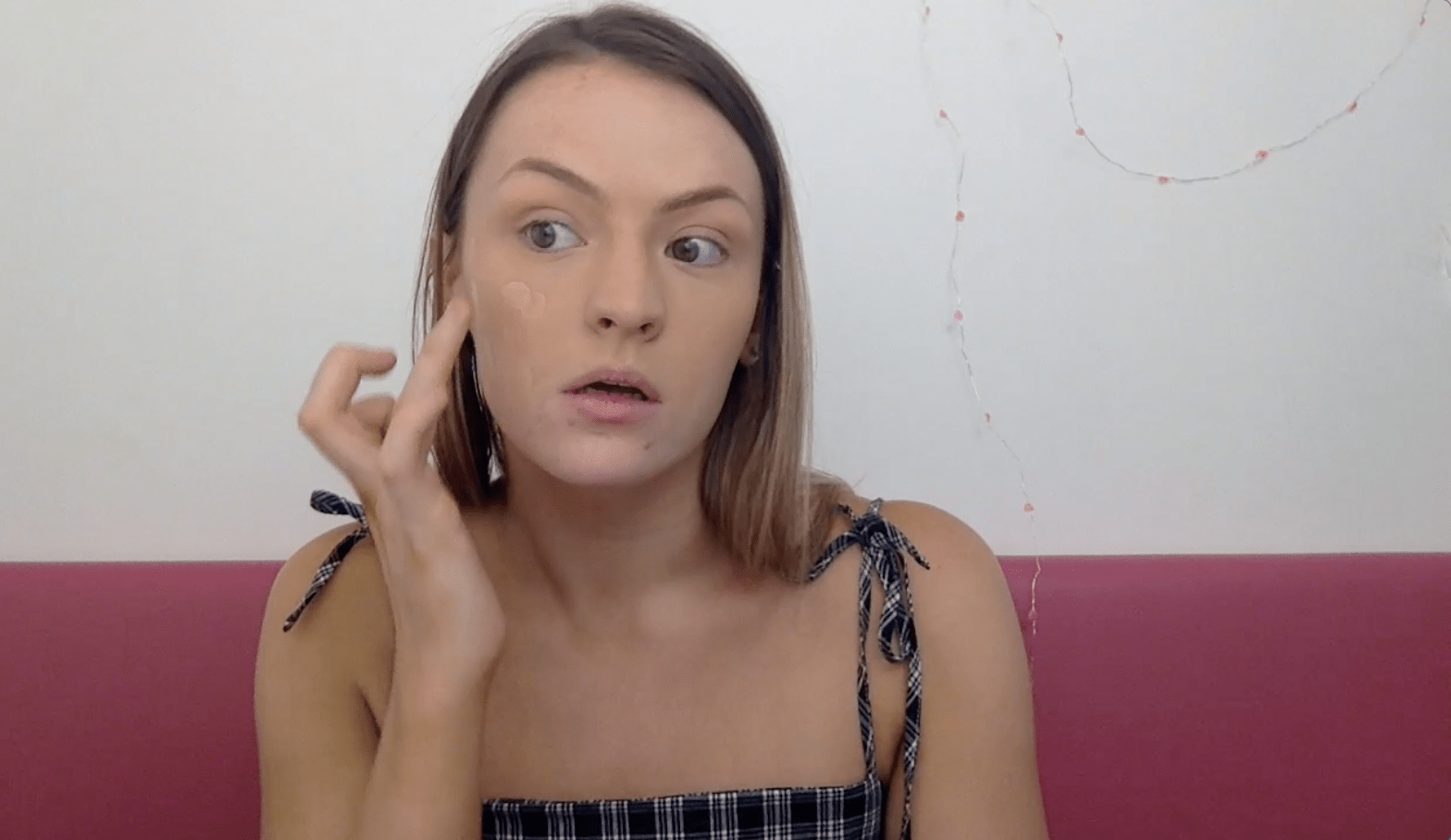 My next step was to apply the Selfie Ready medium coverage matte foundation. (6.95) Recently I've been loving a matte finish and illuminating my face with highlighters rather than an illuminating foundation. Matte foundations are great for girls with oily or combination skin. I applied the foundation with a beauty blender and found that they foundation definitely lived up to it's medium coverage claims, my skin looked flawless, all of my discoloration was blurred and covered. I even tried to apply another layer to see is the foundation would get cakey or not and I found that it was easily buildable which is something I really value in the foundations I use. Medium coverage foundations are perfect for everyone, you can apply a little and get quite a light coverage or a lot and get a full coverage, the Selfie Ready foundation is perfect for that! It definitely left my skin feeling and looking matte, but I didn't feel incredibly dry which is also something I look for when applying matte foundations. I also appreciate that there are 10 colors to choose from which is a nice selection especially from a drugstore brand. Overall this foundation didn't have any negative side effects for me, I thoroughly enjoyed it and was impressed with the low price point.
Step 4 Flawless Selfie Ready Coverage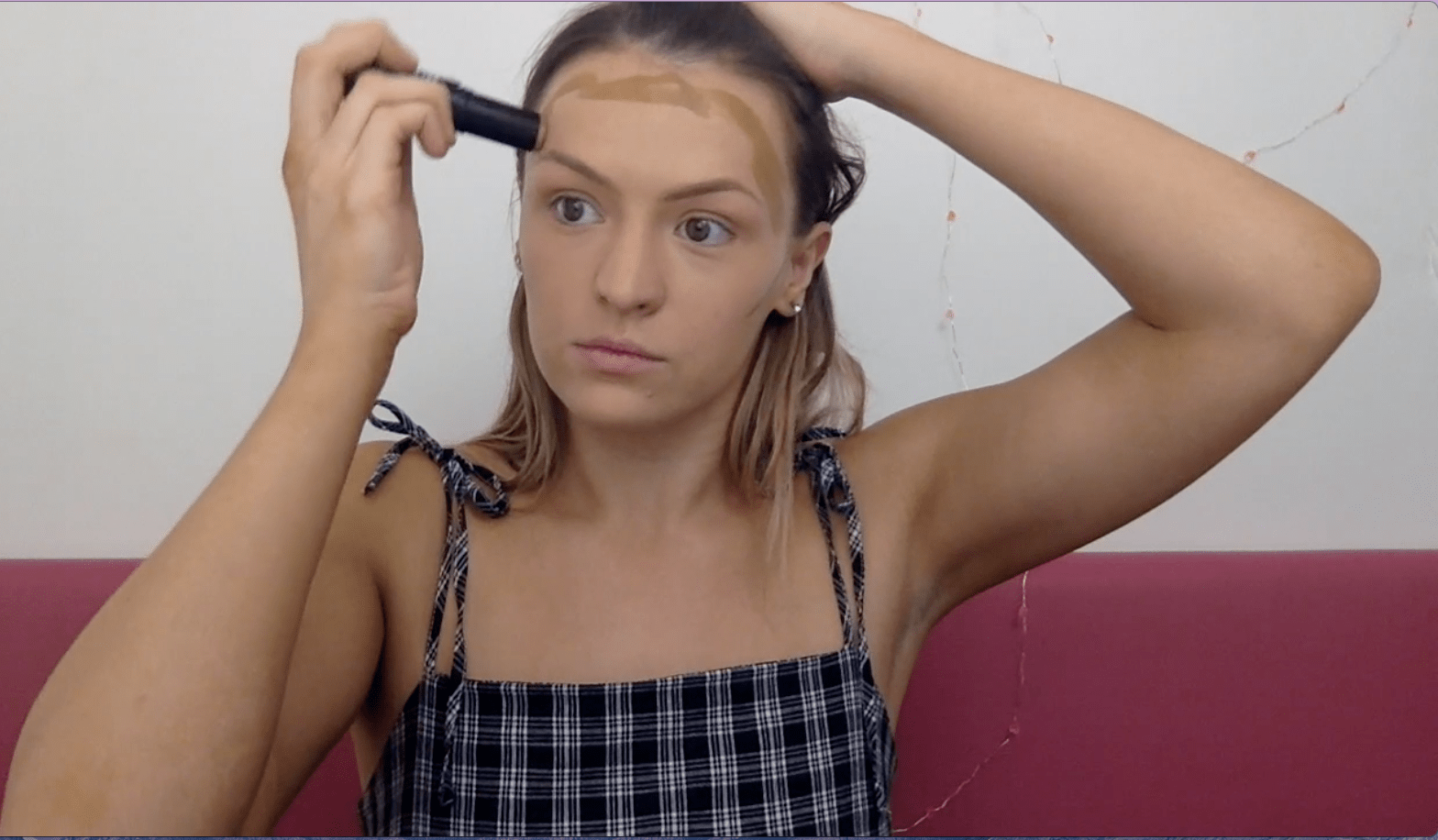 The next product I tried out was the All About That Base (7.95) full coverage foundation. I tried this particular product in two different ways. The first way was applying it right after primer as a normal foundation. The second way was using a darker shade than my skin tone as a contour stick to bronze and contour my face. I was first apprehensive to try out the stick foundation I usually always go for a liquid so I was interested to see how this one would work. I applied long lines all over my face and started blending it out with a beauty blender. I'm not too sure if this product dries fast for most people but I found myself trying to blend super fast so I wouldn't get streaky lines. Once through the foundation was evenly buffed out it was flawless and was definitely a full coverage foundation. The second was I used this product was to contour so I grabbed a much darker shade than my skin tone and lined my cheekbones, forehead, nose and jaw. The color was so dark and I was worried it wasn't going to blend but to my surprise it blended out seamlessly and I truly looked like I just had gone to the beach. My features were contoured and I felt like you could really see the dimensions of my face. I definitely preferred using this foundation as a contour stick because of the way it's shaped, it fit perfectly in the cheek bones and was so easy to get a straight line whilst contouring my nose. Overall I loved this foundation and I think it's awesome when you can use one product in two different ways.
Step 5 Ready Set Go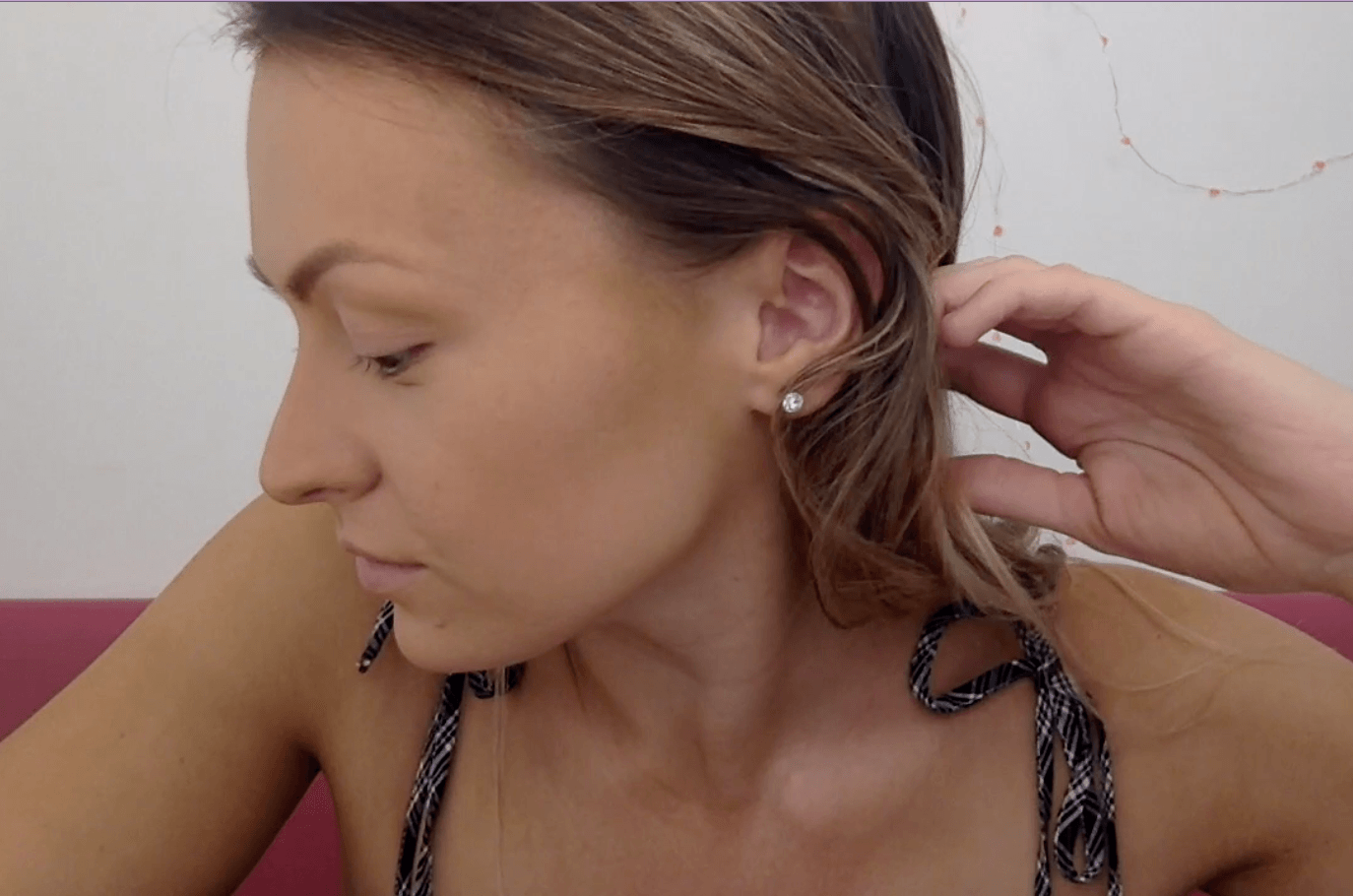 Last but not least I set my my face with the Ready Set! GO (5.45) setting powder. There are two shades of translucent powders in this range, there's a true translucent shade and a warm translucent shade. The color I tried out was the warm powder. I always apply a setting powder after my foundation because of my combination to oily skin, it really locks in the oil and prevents my skin was getting oily throughout the day. I applied the powder all over my face and found that it blended it smoothly, left my skin feeling nice and dry and not sticky, my skin felt soft and ready to go. The only this I wasn't particularly a fan of was the tint that the setting powder had, I think it would work perfect for someone who wants some extra coverage but I think the tinted powder on top of the full coverage make was a little too much for me and didn't exactly match my skin tone. I'm glad to know that they have a true translucent shade that I would definitely use and pick up next time
I hope you all enjoyed my review of these particular product in Lottie London's beauty line. There are so many products to try out and chose from, this was only a small snippet of the collection.